When building a house, the roof is an essential element. This is why different parameters must be considered when choosing the roof for your home under construction to have the desired protection and comfort. Find in this article the different types of roofing you can choose according to the characteristics of your future house.
Before going into details, note that there are three types of roofing, including the flat roof, the rounded roof, and the sloped roof. Each type has its own specific advantage. In this case, it is essential to make a comparative study between these three main categories of roofing. Before carrying out any roofing work, you must consult the local building regulations at the town hall. Otherwise, you can choose the type of roof for your house. Indeed, the local urban plan sometimes imposes a specific shape for all roofs depending on the geographical area to achieve architectural unity.
Flat roof
The choice of roofing for your house depends primarily on the style you wish to give it. Indeed, the flat roof is especially suitable for modern homes, contemporary houses, and cubic houses in terms of aesthetics. It allows you to have additional usable space. In this case, you can create a living space to build a terrace or a high garden, and you can even install a swimming pool if you wish. In addition, the installation and maintenance of a flat roof are reasonably priced. If you are using solar panels, they can be installed on your flat roof without being too noticeable, as with other types of roofing.
Rounded roof
The rounded roof is suitable for large structures such as churches, spaces, institutions, and historical buildings, but it can also be used for individual houses. In addition to its ecological aspect, the rounded roof provides good thermal insulation inside the house. This helps to reduce energy consumption. Thanks to its unique structure, curved and less angular shape and clean style, this type of roof brings a touch of originality to buildings. But still, the rounded roof can provide a large volume of living space that you can develop since its frame does not take up too much space. And that's not all; this type of roof is affordable and easy to install and maintain.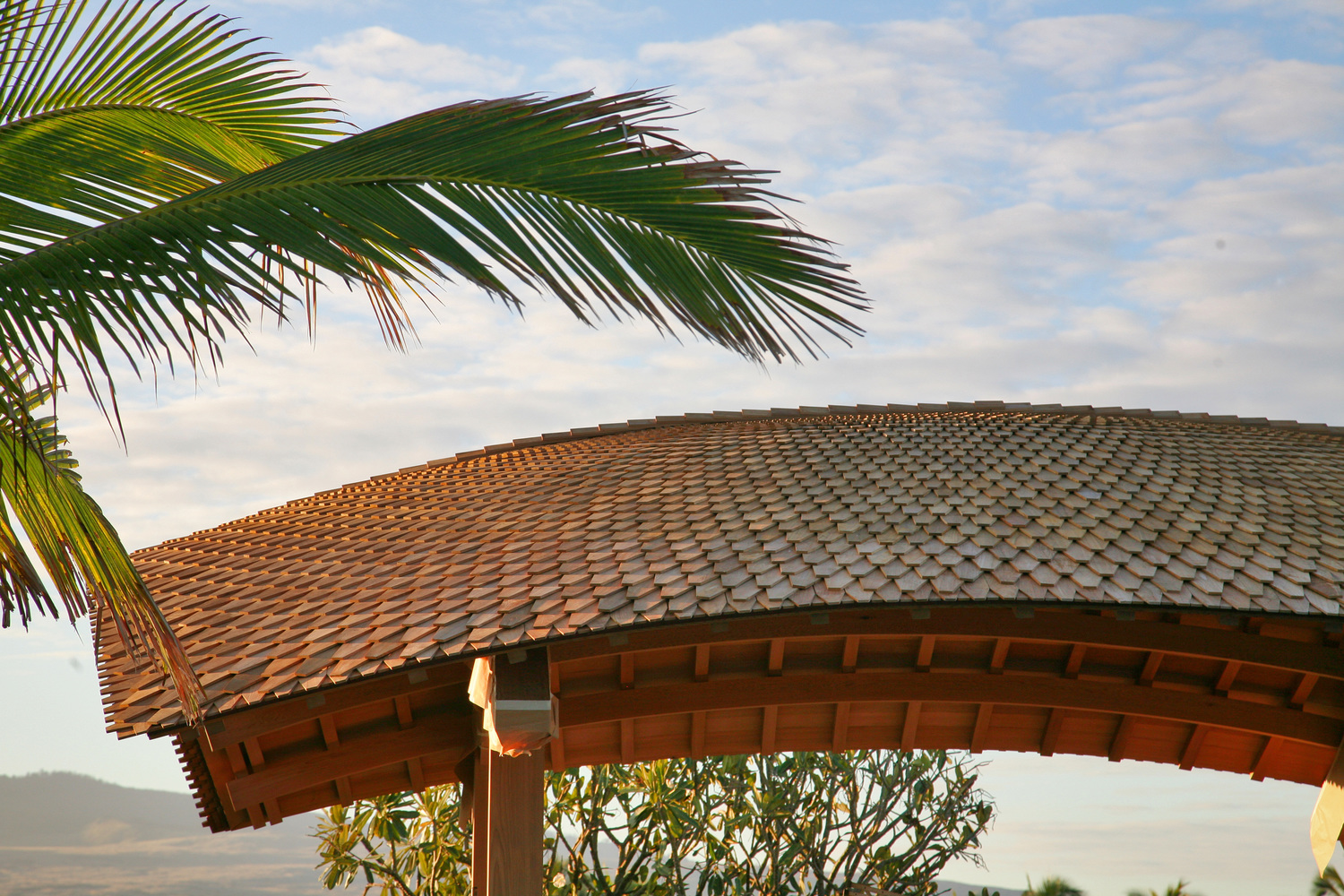 Sloped Roof
When it comes to pitched roofs, they are suitable for all styles of homes. Most people choose this type of roof because of its performance. Indeed, the sloped roof provides good house protection and thermal insulation. It is resistant to weather and environmental hazards. In this regard, the pitched roof has a longer lifespan than other roofing types. It is formed by a frame, a roof and a zinguerie. It is available in different formats, including the mono-sloped roof, which is only one slope, the double-sloped roof, which is sloped on both sides, and the gable roof, which is composed of four sloped sides and a central peak. In addition, the installation of the pitched roof must be done according to the established standards setting the angle of the slope.